Top Travel Tips for When in Alicante, Spain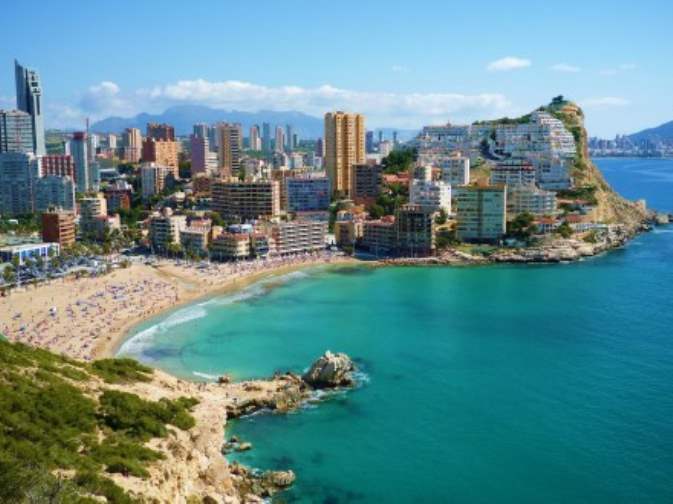 Alicante is becoming more and more popular as time goes by - both as a tourist destination and as a place to live. If you have already taken care of your accommodations, but haven't thought about how you will travel within the city yet, then read on.
Alicante is becoming more and more popular as time goes by - both as a tourist destination and a place to live. This really isn't surprising, seeing as people instantly feel positive and happy the minute they step out of the Alicante airport for the first time.
It helps that Alicante is incredibly easy to get to, as well, with daily flights coming into the Alicante airport from practically every country in Europe. Accommodation is always hassle-free and stress-free, too, because of the amount of holiday rental apartments and villas that can be found along the Costa Blanca coastline and beyond.
Most people tend to take care of their accommodations before arriving at the Alicante airport. However, their means of traveling within the city is usually never taken into consideration until they actually arrive. If this sounds anything like your situation, then here are the top travel tips that you should take note of when in Alicante or anywhere else in Spain, for that matter.
The main train station of Alicante can be found in the middle of the city near the "El Corte Ingles" shopping center. From here, you can get access to practically any Spanish city you can think of, including Seville, Madrid, Barcelona, Bilbao and Valencia. You can get connected to other high speed trains from here, as well, and you even have the option to book your seats online or at the station itself.
If you don't really plan on leaving Alicante, then you should take the tram instead. The tram generally costs less and runs every 15 to 30 minutes. You can either buy tickets at the tram station or in the actual tram, though you can also take a leisurely walk around the city if you'd prefer.
Alicante also has a good bus service available that you can take to any area of the city. If you want to stay within the inner city areas, then look for the red buses. If you want to check out the neighboring villages, though, you will have to look for the blue buses. There are also public buses that provide connections to other Spanish regions. While traveling by bus is definitely the cheapest option out there, not a lot of people enjoy it overall.
If you aren't comfortable taking public transportation, in general, then you might want to hire a car straight from the Alicante airport or arrange for hire online later on. Keep in mind that you won't want to spend too much money on this, though, so make sure you compare different rates before making your final decision first.
There are also times where you won't have any other choice but to take a taxi, so try to have a phone number handy that you can call whenever you need one. While cabs in Alicante have a minimum service charge, they really aren't that expensive overall. For about a half hour drive from the Alicante airport, for example, you can expect to have to pay around 30 Euro. Still, it would be best to only take them rarely in order to save more in the long run.