Explore the Tropical Paradise of Kerala
The state of Kerala, situated in the Southern part of India, has won the hearts of many tourists for ages. Many popular tourist destinations are situated in Kerala and so tourism brings in a lot of revenue for the state.
People from many western countries go on Kerala tours to explore the beauty of Kerala. Popular tourist magazines like National Geographic and Lonely Planet have called it a tropical paradise and one of those places on our planet that should be visited at least once in a lifetime.
Majestic beaches, backwaters, historical monuments, places of religious importance, relics etc. are some of the things that people can enjoy during their Kerala tours. The destination is ideal for families as kids would love the experience of being in the midst of nature, exploring beaches, living in house boats or watching wild animals in their natural habitat. People of all ages will enjoy vacations in Kerala.
Popular Destinations of Kerala
Thiruvananthapuram (Trivandrum)
The capital city of Kerala is a beautiful city which is situated in the coast of the Arabian Sea. Apart from its beautiful beaches, one can enjoy the historical buildings, hillocks, religious places, waterfalls, wildlife and so on.
The wildlife sanctuary at Neyyar is also very popular with tourists especially families. It is the ideal place to watch elephants, bison and other animals. There are many beautiful buildings in the city, which were built during the British rule and they still attract many tourists every year.
Alleppey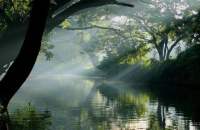 Famous for its backwaters, it is often regarded as the 'Venice of the East'. There are many houseboats in Alleppey, which offer a good experience of the backwaters. Other attractions include Alappuzha Beach, Krishnapuram Palace, Sri Krishna Temple etc.
The houseboats available in Alleppey offer luxury accommodation to families. They have rooms which are quite spacious and are adorned with all kinds of modern facilities. They provide people with splendid views of the backwaters.
Kozhikode (Calicut)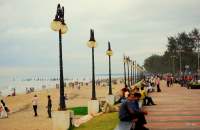 It is known as the "City of Spices" and so, many tourists go there to buy authentic Indian spices. One can also enjoy the view of the nearby Wayanad Hills, visit the beautiful beaches and the historical monuments. It is also the center of culture in Kerala as people of different religions and ethnic groups stay in this city.
If you want a historical experience for your family, you should visit this city. You can explore the local market in Kozhikode and purchase a variety of spices there.
Wayanad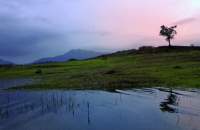 The district of wayanad is ideal for those who like adventures. The forests, hills and the rivers lying in this district are ideal for trekking, river rafting and other adventure activities. Tourist places include Edakkal caves, Meenmutty falls, Varambatta Mosque, Pookode lake etc.
Wayanad offers a wide range of activities that can be enjoyed by the entire family.
Munnar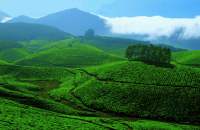 It is a popular hill station in Kerala. It is situated in the beautiful Western Ghats and is the home to many lush green tea gardens. Many tea estates welcome tourists into their tea gardens and show them the process of tea-making. Eravikulam National Park (12 KM from Munnar) is another popular destination there.
The beauty and grandeur of this hill station is something that will mesmerize you.
Kottayam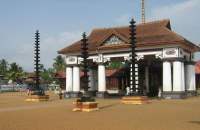 This town offers exotic experience of the backwaters in Kerala, the coast of the Arabian Sea and the culture in Kerala. There are many temples, churches, mosques, and other cultural places that make it an ideal destination for tourists.
There are a few bird sanctuaries as well, situated near this town.