Geneva - A Travel Guide for Newbies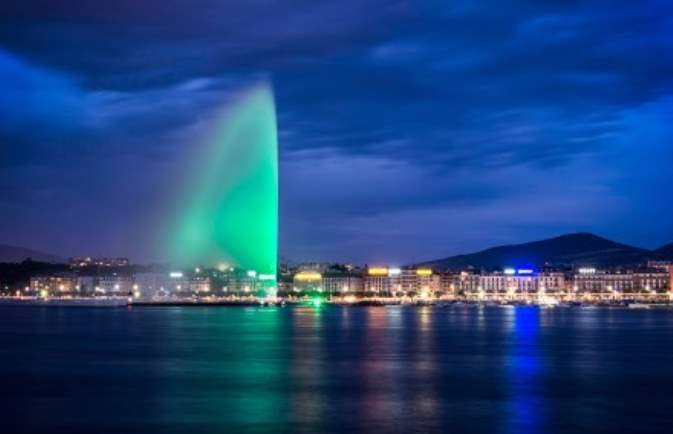 Geneva is one of the most global towns in Switzerland and is full of great visitor attractions that you will love, whether you are a culture lover, a history buff, a spiritual being, or a nature explorer. Read this travel guide to find out more.
Geneva is one of the most global towns in Switzerland and is known to be an international diplomacy center, thanks to the many international setups found in the city, such as Red Cross.
The minute you leave Geneva airport, you will be greeted by a lot of great visitor attractions that are there to suit anybody's taste. So, whether you are a culture lover, a history buff, a spiritual being, or a nature explorer; Geneva is sure to help you enjoy your getaway for as long as you are in the city.
Jet d'Eau
Probably the most famous attraction that you will see after leaving Geneva airport is its huge water feature, which can be found in Lake Geneva and is also known to be the biggest lake found in Europe to date. This water feature is called Jet d'Eau and basically shoots water out and 150 meters into the air.
Jardin Anglais and Other Must-See Places
Both locals and tourists also love the beautiful garden in Geneva called Jardin Anglais. You can also find the popular monument, Ile Rousseau, near there. Other magnificent must-see places to visit in Geneva include St. Peter's Cathedral, Hotel de Ville, Maison Tavel, Palais des States, the Art Gallery of Modern and Contemporary Art, the International Red Cross and Red Crescent Museum, Plaine de Plainpalais Flea Market, Place Neuve, the Barbier-Mueller Museum, the Museum of Art and History, and the Patek Philippe Museum.
Shopping in Switzerland
Speaking of watches, Geneva is very popular for having master watchmakers, so it isn't any wonder why you will be able to find incredibly well-made wristwatches here - watches that you might want to take a look at while shopping for other Swiss-made things at the same time.
You can find great deals in Place de la Madeleine or in the Kane County Flea Market, for example. However, if it is great clothing, jewelry and watches you are after, it would be best for you to go to Rues Basses instead. Conversely, if you are a lover of art and antiques, Place du Mulard would be the best place for you.
Conversely, if you are hoping to live through the real chocolate experience in Switzerland, then you should look for the best confectionaries and chocolates in the area, such as in Rue du Rhone's La Chocolaterie Rohr.
The Weather
In the summer, the days and nights in Geneva are relatively warm, though the afternoons can get very hot. The winter days and nights are quite mild, but can be particularly freezing in the mornings, as well. Rainfalls occur anytime during the year, though, and the winds tend to be strong, harsh and unpredictable overall. During the winter, Geneva experiences ice hurricanes on a regular basis, sot.
Getting Around
Once you leave Geneva airport, you should definitely think about how you will get around. Fortunately, there are a lot of reliable trams, buses and trolly buses in Geneva for you to take advantage of. The night buses are efficient, too, and there are a ton of taxis everywhere.