Top 6 Summer Travel Essentials - What Not to Forget!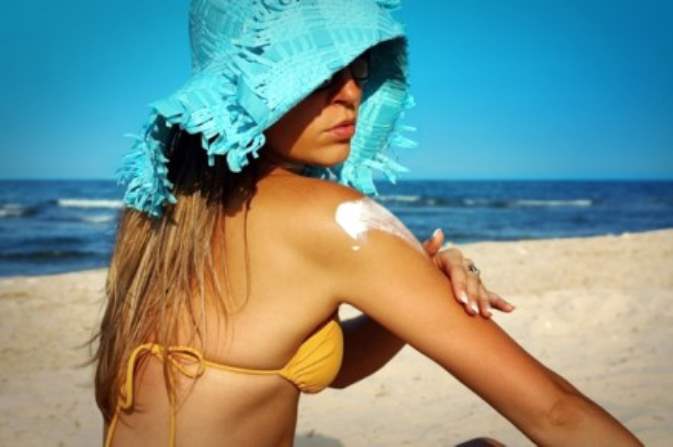 Traveling in the summer makes one feel optimistic and adventurous—there are plenty of things that might happen in a foreign land or the new resort town one is visiting.
However, do not get your head wrapped up in your romantic daydreams—make sure that these items are in your bags for a great summer ahead.
1. Toiletries
Make sure to bring your hygiene essentials—bath soap, shampoo, sunscreen, bug spray, and light cologne (in a fruity or fresh scent)—in travel-sized containers. If you do not have a waterproof toiletry pouch, you can easily use a Ziploc bag to prevent accidental spills. If you are trying to travel light, opt for multi-use products, such as a facial moisturizer with SPF that can be used as make-up primer.
2. Water
If you can, bring along a water container (such as the ones manufactured by Nalgene), so you can take well-timed sips throughout the day. Water containers are generally more handy, cheaper (you will spend a fortune on bottled water on a summer holiday, trust us), and more environment friendly. If you are going on a long drive, you can fill your Nalgene water container halfway, and put it in the freezer sideways. This way, the water will only turn into ice on one side of the bottle, allowing you to fill the remaining half with water to have an ice-cold drink on hand all day. A minimum of three liters of water on a sweltering day is perfect to prevent fatigue and keep your body in tiptop shape.
3. Footwear
Flipflops are acceptable on a hot summer day on the beach, but not really everywhere else. If the beach is not part of your itinerary, choose to bring along a cute pair of sandals (with straps around the ankle to keep in it place while walking) or a lightweight pair of ballerina flats. A canvas plimsoll is also a great idea if you are doing a lot of walking during your summer holiday.
4. Shawls, Sarongs, and Cardigans
Shawls and cardigans seem like something to tote along during cooler weather, but if you are traveling overseas in the summer, they might come in handy. A lightweight shawl and cardigan can be easily layered over your clothes should you get chilly on the plane or in your destination.
5. Detergent Packets
If you are spending you summer holiday on the beach, chances are you only brought two to three bathing suits with you (or just one, if you wanted to travel light). Hanging up your bathing suit in the bathroom to dry is not going to remove the scent of sweat, saltwater, and sunscreen. Treat your cover-up and bathing suit with a bit of detergent (from travel-sized packets, such as the products from The Laundress) and handwash them in the bathroom sink. These packets are extremely handy—especially with food stains on your clothes.
6. Sunscreen
Whether you are exploring a European town or frolicking in the beach for summer, sunscreen is one essential that you should never forget. Apply sunscreen even before you put your swimsuit on to ensure maximum coverage. Put also a bit on the part of your hair to avoid a burnt scalp.