5 Ways to Make the Most Out of Your Southeast Asian Trip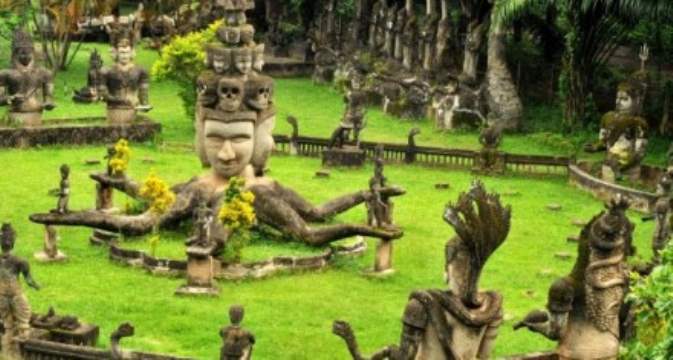 Southeast Asia is one of the favourite destinations of young travellers. There are plenty of things to see and experience, and the trip (as well as accommodations and food) are often cheap. The region also offers a wide variety of cultures, and it is quite fun to go from one country to the other and be fascinated in how different they are despite the proximity.
Here are some tips to help you make the most out of your Southeast Asian trip.
1. Haggle and bargain with a smile
Finding a great bargain in one of the local markets can be very rewarding, but haggling is a different thing altogether. Yes, sometimes the items from the local markets are expensive (especially with markets that are frequented by tourists), but learn how to haggle with a smile. Southeast Asians are often friendly, and thus more amenable to people who offer a smile when asking for a lower price. Plus, do not try to drive the prices to dirt-cheap proportions—some of these vendors rely on the sale of their goods for their livelihood. And if you are friendly with a vendor, he or she might point you to other vendors who are offering good prices for the items that you wish to buy.
2. Walk the streets
Museums are essentially a one-stop shop for tourists to learn about the country they are visiting, but do not restrict yourself to these places whenever traveling to Southeast Asia. In some countries, the museums are officially promoted by the government's tourism agencies, and thus tend to gloss over the knowledge you can discover while walking the streets of your destination. Experience your destination with your own senses—take in the local sights, sounds, and smells in the streets. Just make sure to be vigilant about your possessions to avoid a traumatic experience such as the theft of your mobile phone or camera.
3. Talk to different kinds of people
Talking to a wide variety of people—whether they are young, old, hip, local, or tourists like yourself—will definitely enhance your experience of the country. Also, you will find out all sorts of information and personal stories from the people that you meet in your destination. Everyone has his or her own story, and it is very interesting to learn about these stories to get a better perspective of the country you are visiting.
4. Go to hole-in-the-walls
Food is one of the most wonderful aspects of a culture, but you will not find the true flavours of a country in a dressed-up pretentious restaurant operating exclusively for tourists. There are plenty of local restaurants, eateries, and food stalls that offer better dishes for a fraction of the price. Go where the locals come to eat, and you will surely find a delightful meal.
5. Do not be a cultural chauvinist
Some of the countries in Southeast Asia are not top-ranked in terms of economy or other such "important" indexes for overall excellence. When visiting Southeast Asian countries, be humble—do not be the overbearing tourist who complains about every little thing or the one who assumes that he or she knows everything about the local history and culture. An open mind will allow you to get the most out of your trip.