Top 5 Fashion Essentials Every Woman Must Pack for a Holiday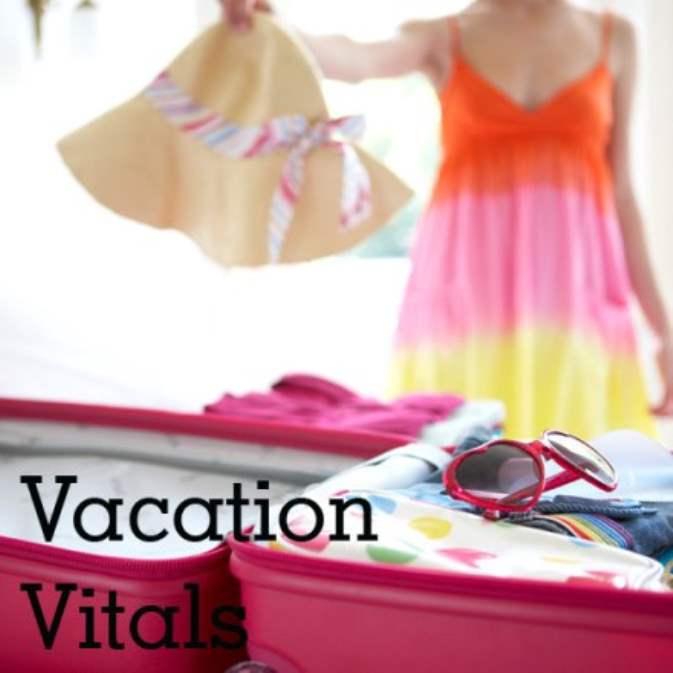 Every woman wants to look good and fashionable. She is always confused about her looks. Whenever she plans for traveling she is confused what she should take with her and what should be left at home.
She has many things in her wardrobe, jewelry box, makeup kit that she wants to take with her but unfortunately these items don't get accommodated in one suitcase. She has to choose a limited stuff from her collection in which she will look beautiful and fashionable. Another factor she thinks of is that the items should be easy to carry too. Here we suggest the top 5 fashion essentials that every woman must take with her when she is traveling.
Dress:
Selection of dresses for travelling is the most difficult one. We make it easy for you. Every girl should have to pack jeans and top. It can be worn easily wherever you go. For outing, jeans and tops are good choice in which you will look good and fashionable. Put on a pair of black jeans and you will not have to go through the hassle of choosing the color of your top because any color would work with black jeans. Maxi is a traditional dress and also a stylish one. You can take a black color maxi with you in which you will look pretty, fashionable and stylish.
Make-up:
Girls love make-up and it's hard to imagine that a girl can live without make-up. For traveling she should pack some items of make-up. There is no need to take all your make-up stuff with you.
You can just take an eye liner, mascara, a pink color lip gloss which you can easily apply on every dress, a pink color blush-on and a black or red color nail paint which suits with every dress. These are enough items in make-up and in the rushing and hectic traveling schedules these items are more than enough. You can learn a crash course on the internet to apply these items to look most beautiful when in a hurry.
Jewelry:
For travelling there is no need to pack heavy jewelry. You have to pack some light jewelry. You can pack a small necklace, ear rings, a simple bracelet and a ring. For a trip and for outing light jewelry will look fashionable. So don't go for heavy and expensive jewelry if you are planning a trip. You will also look stylish and pretty in simple jewelry. Simple jewelry will definitely show your decent personality. The good thing is that light jewelry is in fashion and you can see all the tennis stars giving you a great chance to pick a necklace that can be worn while traveling or playing sports too.
Hand bag: The most essential thing for traveling that must be carried along is a handbag – never assume that a small purse or clutch would do. While traveling your handbag has to serve the purpose of carrying your important items and not as a fashion statement. A stylish bag in black would go with any color and look fashionable too. You also go for bright color hand bag. Clutches and smaller bags are best for parties but traveling is a completely different game.
Shoes:
Whenever you plan for traveling don't choose high heel and other similar shoes; go for flat and comfortable shoes or sandals in which you can travel easily. In high heels you can't feel comfortable and walk for long so go for comfortable and stylish ones. Flat shoes will definitely look fashionable. You can always wear high heels if you are having a romantic dinner in a restaurant but they are not recommended during your journeys and adventures.
With small things make your trip enjoyable and memorable. Don't forget that it would be hard to get rid of the big items while traveling but you can always cope with the smaller items even if they don't turn out to be the best options.