Top 5 Tropical Paradises of the World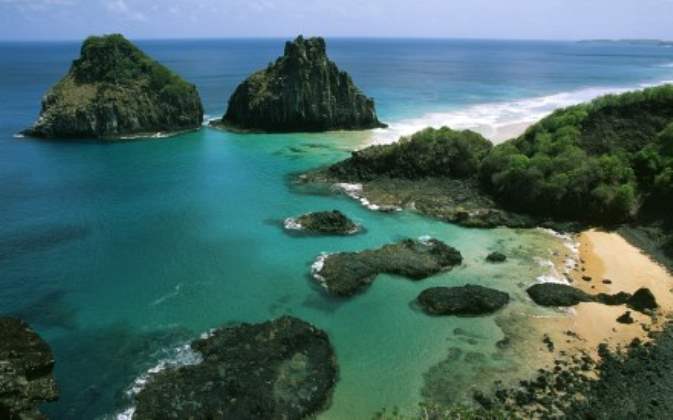 Tropical tourist destinations have always captured the imagination of travelers. They are very popular with tourists from around the world due their climate, flora and fauna, natural beauty and biodiversity. Endless summers, beautiful beaches and clean air are some of things that make these places worth visiting again and again.
People, living in Europe and other cold places, like traveling to the tropics. These places offer them with an opportunity to escape the harsh winters that prevails in their place of residence. If you are someone who wants to explore a tropical destination for your next vacation, you will find this article helpful.
Here are the top 5 tropical paradises of the world:
1. Brazil
The jewel of South America, Brazil is a country which has something for everyone. It is one of the most visited tropical destinations in the world. The beaches in Brazil are famous for being the ideal beach party destinations. It is a very diverse country which offers a wide range of attractions to the tourists. If you are someone who likes secluded beaches which are calm and serene, you can travel to northeastern part of the country where you will find beaches that are not too crowded. Apart from the beaches, you can explore the Amazonian rainforest of Brazil, home to some of the most exotic plants and animals in the planet.
2. Maldives
A beautiful island nation in the Indian Ocean, Maldives can offer you with everything that you can expect in a tropical destination. Adorned with lush green forests and pristine sea beaches, the country is teat for nature lovers. The best part about the country is that, it has maintained its ecological balance and it is not very crowded. There are many resorts in the country and they offer all kinds of world class luxurious facilities. Maldives is also a great destination for scuba diving due to its pristine waters and diverse marine life which include different species of fishes and other aquatic creatures.
3. Barbados
It is an island country in the Caribbean, known for its exotic beaches, music, cuisine and warm and friendly people. If you are someone who wants to enjoy a luxurious tropical vacation, you should certainly travel to Barbados. A former British colony, the country has regained the essence of its colonial past, which can be observed in the colonial style churches, museums and monuments present in the country. The country is also very popular with tourists who enjoy adventure activities like water scooting, windsurfing, paragliding, snorkeling etc. People can also go on luxurious cruise tours offered by the travel agencies in Barbados.
4. Thailand
Thailand is a country known for its fascinating culture, great beaches, majestic mountains, fascinating culture and exquisite cuisine. Some of the best beaches in the world are situated in Thailand. The resorts in Thailand, especially those situated in the island of Phuket, offer great facilities to the tourists and make their journey more memorable. Apart from the beaches, the Buddhist monasteries and temples, and the rainforests of the country make it an ideal tropical holiday destination.
5. Kerala
Known as 'God's Own Country', Kerala is regarded as one of the best tropical destinations in the world. According to the National Geographic Magazine is one of the 50 places that one should see before they die. This Southern state of India has become a very popular tourist destination for people in Europe and North America. Beautiful backwaters and beaches, Ayurvedic spas, wildlife sanctuaries etc. are the key attractions of Kerala. It can offer you with an experience of a lifetime.