Fly Drive Holidays in England : A Literary Tour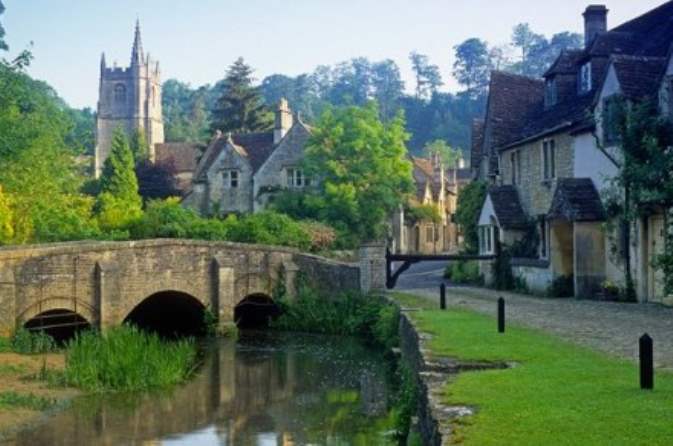 Any fan of literature in the Anglophone tradition will definitely know that England is home to some of the best writers the world has seen. If you are going on a fly drive holiday in England, it will satisfy your literature-loving soul to pay a visit to some of the most important sites associated with the English literary giants.
It is best to undertake this literary journey from April to October, and allot seven to eight days of leisurely exploring some of the places that you have only read about in amazing works of literature.
Flying In
London is perhaps the best flight arrival point in this tour, with five other international airports if you don't want to go through the Heathrow Airport. You can fly to Gatwick, Stansted, Luton, Southend, or London City, where there are a good number of car rental counters to choose from.
Starting the Journey
From London, you can head over to Wiltshire with its charming villages and breathtaking scenery. Start with Jane Austen's hometown in Chawton and the resting place of her physical body, the millennium-old Winchester Cathedral. Bath, which was prominently featured in Austen's novels Persuasion and Northanger Abbey, is also a great destination that you will encounter along the way. Austen fans will definitely enjoy visiting the Jane Austen Museum. If you are more of a Thomas Hardy fan, you can head over to Dorset, with its picturesque villages and centuries-old buildings you have read about in Far From the Madding Crowd and Tess of the D'Urbervilles.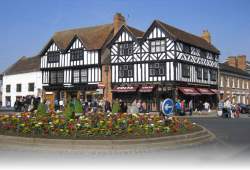 Up next is Stratford-upon-Avon (shown right), the Great Bard's birthplace. You can visit the ever-popular cottage of Shakespeare's whife, Anne Hathaway, as well as the homes of the Great Bard's relatives in the area. There are also plenty of museums and other activities dedicated to Shakespeare in Stratford-upon-Avon, but if you want to avoid the crowds, go in the spring or in the fall. Head over to the Lake District for your dose of Beatrix Potter and William Wordsworth—these two important (yet very different) English writers must have been moved by the amazing beauty of the Lake District, and wrote extensively about the beautiful hills, picture-perfect farms, and other charming local sites.
Pay your respects to the Brontë Sisters in Yorkshire, which captivated Anne, Charlotte, and Emily, who in turn wrote much beautiful prose inspired by the charmingly cobbled locale of Haworth. A museum dedicated to these writers was established inside the local parsonage.
Ending the Tour
After idyllic strolls in the literary giants' former haunts and homes, you can head back to London, which was the city of choice for many great English writers. You can walk the streets that were vividly portrayed in Charles Dickens' novels (and even grab a pint in his favorite pubs), liven up the night in Oscar Wilde's favorite hotels, or even visit the great detective Sherlock Holmes' home (actually a museum) at 221B Baker Street. Conclude your literary tour of England at the world-renowned British Library, which boasts of an impressive collection of original manuscripts that have helped shape the world.