An Australian Fly Drive Holiday on the Pacific Coast, New South Wales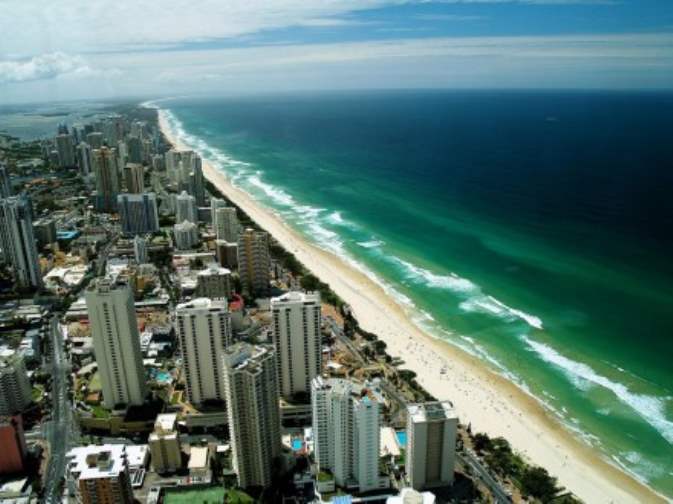 Australia is one of those holiday destinations that are perfect for driving. With vast expanses of open road and amazing natural scenery, you do not want to miss out on the visual bounty of Australia and just spend your days cooped up in a hotel in the city.
If you are planning a self-drive holiday to Australia, devote six to seven days to the Pacific Coast in New South Wales for an unforgettable time down under.
Flying In
You can fly in to Sydney International Airport—this airport has flights to and from hundreds of different destinations all over the world, and most major airlines offer flights to Sydney.
Starting Your Journey
There are numerous car rental counters at Sydney Airport, but if you are planning in advance, you can easily find car rental companies offering lower rates (yet with lots situated outside the airport). Your Pacific Coast self-drive holiday will begin in Sydney, a beautiful city on its own. However, once you head out north of Sydney and into Central Coast, you will find more breathtaking sights. The beaches of Avoca and Terrigal are great for water sports and outdoor activities. Other noteworthy destinations in Central Coast include Toowoon Bay, Bouddi National Park (shown right), The Entrance, Tuggerah Lake, and the Brisbane Water National Park.
After Central Coast, you can drive to Hunter Valley, where you can enjoy the sun and sea at Nobby's Beach and Bar Beach. Diving is a must at Newcastle Harbour, where you can discover wrecks and other underwater wonders. Hunter Valley is also known for its excellent Shiraz and Semillon, which you can sample at the popular wineries in the area. Guesthouses and hotels are aplenty in the picturesque towns of Wollombi, Cessnock, or Lovedale.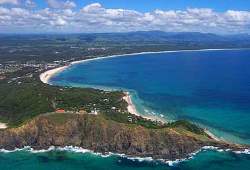 From Hunter Valley, you can head to Port Stephens, known for its breathtakingly beautiful beaches. You can go fishing, snorkelling, diving, and swimming in the beaches, and explore the bushes, subtropical rainforests, and inactive volcano peaks. Coffs Harbour is up next, with plenty of adventure destinations including the Bongil Bongil National Park, Solitary Islands Marine Park, Dorrigo National Park, and the Nymboida River. The Pacific Highway will then take you to Byron Bay (shown right), where you can spend a leisurely day enjoying the bohemian offerings of the area.
Drive for around ninety minutes from Byron Bay to get to Gold Coast, but if you have a bit more time, you can explore the various national parks in the Murwillumbah area. Mount Warning, one of the ancient volcanoes that shaped the area's topography, will be an unforgettable hike (thanks to wonderful scenery) for adventurers.
Ending the Journey
Alas, all good things must come to an end—including your tour of the beautiful and idyllic Pacific Coast. Gold Coast boasts of the best waves in the region; do not forget your surfboard when visiting the amazing beaches of Main Beach, Kirra, and Broadbeach. Surfers Paradise, as the name implies, is a surfing paradise with vast expanses of golden sand to laze on. Not a fan of surfing? Then you can still dive or snorkel at Main Beach (with the amazing wreck of the Scottish Prince), explore the beautiful Tamborine Mountain National Park and Lamington National Park, or enjoy a whole day at Sea World, Movieworld, or Dreamworld. Then, it is time to head to the stunning metropolis of Brisbane.