Top 5 Family Destinations For 2014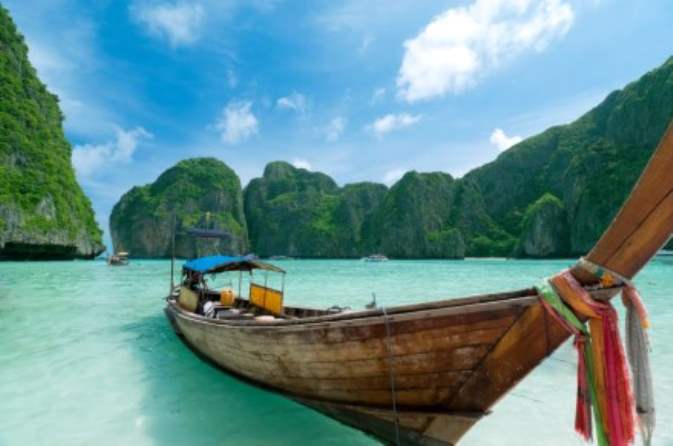 It's not easy to find the perfect destination for you and your family. It needs to be the perfect mixture between luxury, price, attractions and peacefulness. There are a lot of potential targets for you but we will introduce you just 5 of them. The 5 destinations we think you shouldn't miss this year.
Phuket, Thailand
We've stopped to this destination first, for a simple reason: Thailand has recently become one of the most popular holiday destinations on Earth. The reason is simple: the country finds itself on a rising line in terms of economics. Plenty of hotels are opened on this island. You can decide upon an area of the island where you can locate a good hotel and then you can travel to the rest of the island. It's appropriate both for young families who want to spend their honeymoon there and for families with kids. A truly remarkable landscape that deserves your attention.
The Maldives
It's time to move on something really pricy. The Maldives seem to be one of the most promising holiday locations for 2014. Total relaxation is the word, so we reckon that this is the perfect destination for young families. Numerous couples have spent their honeymoon there simply because the place looks amazing. There's crystal clear water everywhere, fine sands and lots of lagoons. Not many have the chance of going to Maldives, but if you have it, don't let it go. Trust us that this trip is worth more than anything.
Cape Town, South Africa
You might consider that Cape Town it's too far to even think about it as a possible destination. Well, it's true that South Africa isn't that close, but it's definitely worth a shot. The country is more developed than ever and a lot of airlines land in the Cape Town Airport. It's a destination for the ones who love nature since there are a lot of National Parks out there which can be visited. There's the vast ocean right in front of your eyes so we think that it's the perfect combination. All you have to do is book tickets in time because during the summer there'll be a lot of tourists
Vancouver, Canada
This destination is perfect for the end of 2014. In Vancouver there are not many things to visit but just a few miles north you can find a huge variety of winter slopes. It's a location suitable for the ones who just love winter. In the fall there are activities like kayaking, mountain climbing and hiking. Just take your family and go there for an unforgiving vacation. Another advantage is that the destination is slightly cheaper than most of the winter locations, like the Alps. If you're based in the US, Vancouver is quite close.
Riga, Latvia
Last but not least we introduce you a more cultural destination. Riga has been declared the European Cultural Capital in 2014. There are a lot of houses, museums, churches, theatres and other old buildings that can be visited for free or for an insignificant fee. The hotels are also cheap so you can stay for as long as it's needed in order to mark every possible touristic attraction. It's an awesome way of getting to know more about Latvia's past. If you're travelling with kids let us say that there's quite an impressive zoo at well, so they won't get bored of the antique landscape.
There are a lot of great places to be on earth, but the above places definitely deserve your interest, but unfortunately the time and the money are limited. You need to choose what suits you the best. Go ahead and relax because everyone deserves some time spent with his/her family.