5 Holiday Destinations That Your Kids Will Love
Kids are often very choosy and they cannot be easily satisfied. Even when it comes to taking them on holidays, you have to choose the destination carefully. If they do not like the destination, they will not be able to enjoy their vacation and could be disappointed.
This is why, you should choose the destination carefully and ensure that it offers something or the other that can be enjoyed by the kids. Here are the top 5 holiday destinations that your kids will love:
Ibera Wetlands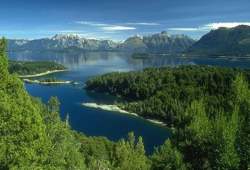 Where? - Ibera Wetlands are situated 800 kilometers north of Buenos Aires, in the town of Colonia Carlos Pellegrini, Corrientes, Argentina.
Why? - Ibera Nature Reserve is one of the largest in the continent and the second largest wetland in South America (more than one million hectares of lagoons, estuaries and inland). Also, it is not yet commercially popular destination, which guarantees an uncrowned and quiet vacation spot. The Ibera Wetlands is a family destination worth discovering in Argentina. For accommodation there is more than one option. Posadas and farms have been installed in order to promote ecotourism and family life in the region.
Children will be happy going on 'safaris', riding through the trees, , trekking, going on boat trips on the lagoon, or taking advantage of the main attractions of the region: bird watching, there are over 350 species of birds, and night safaris by boat or jeep in this tropical ecosystem.
Bonito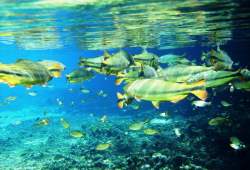 Where? - Bonito is a town which is situated at a distance of 300 kilometers from Campo Grande, in the state of Mato Grosso do Sul, in the heart of Brazil.
Why? - Bonito is a peaceful eco paradise is known for its pristine rivers, and amazing caves and waterfalls. The options here range from simple hiking on the hills near the city, a visit to Bonito Bay Ecological Park, trekking by the Rio de Prata, fishing in the rivers and lakes etc. There are clear water lakes and rivers where you can enjoy diving or snorkeling with your children (over 13 years). Kids will enjoy the natural beauty of the place and the fact that they can indulge in many adventure activities.
Kruger National Park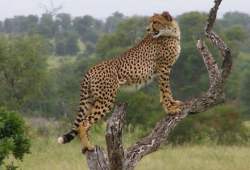 Where? - It is situated in Skukuza, South Africa and is one of the largest parks in the country.
Why? - Because it a place where you can participate in safaris which can only be seen on the Discovery Channel. The park is home to more than 137 species of mammals, 500 birds and about a thousand species of reptiles. Many of these animals are endangered and you may see them here. There are lodges located within the park which offering a thrilling experience. Children will love the safaris, watching the animals and staying in the lodges situated in the park.
Praia do Forte Eco Resort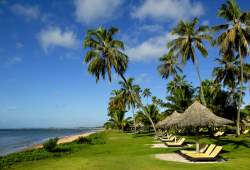 Where? - It is situated about an hour north of Salvador, Bahia, Brazil.
Why? - This eco resort, which is surrounded by lush green nature, is perfect for relaxing. It is ideal for outdoor sports. The management of the resort seems to have thought of every detail for providing the ideal family holiday experience. For example, the guests get access to a special pantry where they can prepare meals for their young children if they want. All children from 4 to 11 years are entertained by the programs available in the resort. The idea is to distract them and put them in touch with the wild landscape, with water parks and other activities especially designed for them
Roatan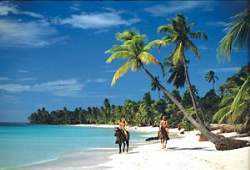 Where? - Roatan is one of the Bay Islands in Honduras.
Why? - In addition of being a beach paradise, the islands offers a wide range of activities for varied interests and age: canopy, horseback riding, boating glass bottom, wrecks to dive, a butterfly, a farm with thousands of iguanas, and a miniature golf course with 18 holes, among others.