5 Best Places to Take Your Children on Holiday
Going on holiday with your kids can be a lot of fun. You will get to bond with them better and participate in a variety of activities. The trick is to make sure that you choose a place that your kids will love so that they can enjoy the experience. Hence, you will need to consider their likes and dislikes so that you can easily select destinations that will be ideal for taking your kids on a holiday.
Apart from being fun and offering a lot of facilities, the destination should also be a place which can offer you with a unique experience. Here are the 5 best places to take your kids on holiday:
Kadir's Tree House, Olympos (Turkey)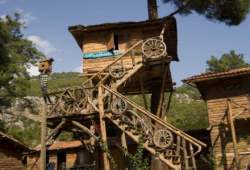 It would not be wrong to say that almost every child dreams of living in a tree house and by staying at Kadir's Tree House, you can help your child to fulfill this dream. The rooms in these houses, which are built on trees, are suitable for families with children and infants. Located near the beach, it is the ideal destination for a quality family holiday.
The property has a small zoo, organizes nearby boat excursions and also offers professionals to guide people during various adventure activities such as trekking, canyoneering, climbing etc. It also features a climbing school for children making it the perfect destination for the adventurous children.
Rates: from $17 per person per night (breakfast included)
Jumbo Stay, Stockholm (Sweden)
Children are fascinated by planes and while some of them dream of becoming pilots when they grow up, a lot of them want to travel by plan or even stay in one. If your children are interested about planes, they will surely like the idea of sleeping on a Boeing 747.
This unique hotel, which is built on a Boeing 747, has private rooms for families, organizes guided tours by plane and birthday parties for the little ones. Also you can watch the takeoffs and landings at the airport across flat screens. It is truly a remarkable destination that can offer your kid with a unique experience.
Rates: from $65 per person per night
ArkaBarka Floating Hostel Belgrade, (Serbia)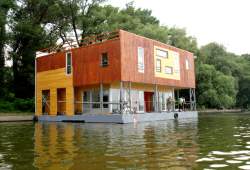 A hotel on a houseboat! This wonderful hotel is located in a houseboat on the River Danube. All the rooms and the terrace on the ground floor offer stunning views of the river and the Kalemegdan fortress, one of the essential points of interest in Belgrade. It has a playground outside, and is also located near to a nice wax park.
The hotel provides free bicycles for travelling to the park. The children also enjoy the experience of going on boat trips in the river.
Rates: from $20 per person per night
Icelandic Farm House Nedra-Vatnshorn, Hvammstangi (Iceland)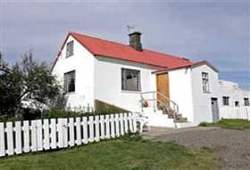 This hotel is built in a farm in Iceland and is ideal for animal lovers. It is situated near the sea and is certainly the ideal place for your family holiday. Besides enjoying the beautiful scenery and the farm animals, children can also enjoy horse riding, guided tours of the lake and boat trips on the sea.
Rates: from $42 per person per night
Carbisdale Castle, Culrain (Scotland)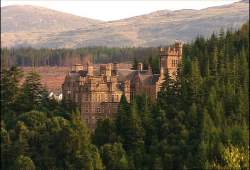 What kid would not want to stay in a castle? Carbisdale Castle retains many vestiges of its past, such as its fabulous stained glass, its period staircases, or gallery full of works of art. For children, it will be an adventure to explore every corner of this castle. It is situated in a privileged location next to Loch Lomond, and close to several National Parks.
Rates: from $20 per person per night