Top 5 All-Inclusive Family Resorts in the Caribbean
Going on a holiday together helps family members to bond with each other. They get to spend a lot of time with each other, enjoy the beauty and grandeur of their favorite holiday destination and have a lot of fun in the process. While going on holidays, most families prefer opting for all inclusive deals as these deals help them to enjoy all kinds of modern day amenities and facilities. If you are someone who would like to go on a family vacation in the Caribbean, you will surely find this artic
Here are some of the top family resorts in the Caribbean:
Turtle Beach, Barbados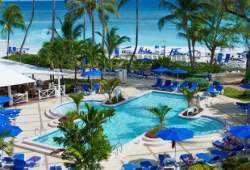 Situated in Dover, Barbados, it is a beautiful all inclusive resort in a beautiful location. The resort is ideal for families and offers all kinds of facilities which make it convenient for family members to enjoy their vacation. The resort is situated next to a white sand beach which is famous as the nesting place of turtles. The nearest town is at a distance of 4 miles from this resort.
The facilities offered include lagoon pool (rock garden setting), open air dining, access to small sailboats, snorkeling gear, boogie boards, night entertainment, bar and lounge etc. Some of the beach offers splendid view of the ocean, while others are built next to beautiful gardens equipped with patio furniture.
Halcyon Cove, Antigua and Barbuda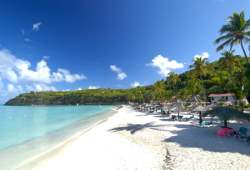 Situated in St John's, Antigua and Barbuda, it is an all inclusive resort which is very popular with families. It belongs to a group known as Rex Resorts which has many properties in the Caribbean. The guests are also allowed to book individual rooms, rather than opting for the all inclusive packages.
Some of the facilities offered by the Halcyon Cove resort include swimming pool (outdoor), massage and spa treatments, gift shops, restaurant, concierge services etc. The resort also offers supervised childcare and activities for children for free, because of which it is ideal for families.
Hotel Riu, Jamaica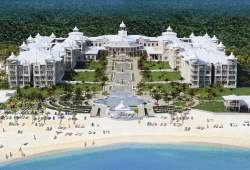 Situated in the beautiful beach town of Negril in Jamaica, it is an all inclusive family resort which is known for its beautiful location. The hotel is a part of the Riu group, which has many hotels and resorts in the Caribbean. The all inclusive packages offer everything that a family would require in a Caribbean vacation, including access to aquatic sports and activities for kids.
The resort has a very calm and peaceful atmosphere. The restaurants and bars attached to the resort serve excellent quality food and drinks to the guests. The all inclusive packages start from $98 (US dollars) per individual.
Paradise Island Harbour Resort, The Bahamas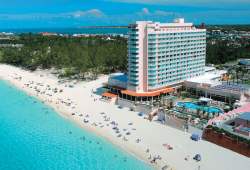 Situated in the beautiful islands nation of Bahamas, it is another all inclusive family resort which is rated highly on most tourism portals. The resort has also got many awards and recognition from different travel and tourism magazine. It is a family friendly resort and offers a wide range of activities that can be enjoyed by the whole family.
Some of the interesting activities offered in this resort include scuba diving and other aquatic activities. The all inclusive packages start from $210 (US dollars) per individual, per night.
Casa de Campo, The Dominican Republic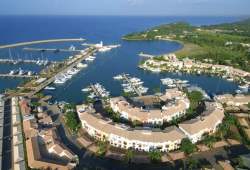 This exotic all inclusive resort is situated in the Dominican Republic. It is ideal for all kinds of tourists, including families and couples. This all inclusive resort is very popular with the tourists, because of its beautiful location. In most tourism portals, the resort has been highly rated by the tourists, on all parameters, including quality of room, service, food, cleanliness, location etc.
The resort is very clean and the restaurants attached to it offer good quality, tasty food, which is prepared by the in-house chefs. Other facilities include access to tennis courts and golf courts, beach activities etc.