Top 10 Family-Friendly Hotels in Europe
Europe is one of the top visited regions in the world. European destinations are popular with all kinds of tourists including families and couples. In places across the continent, there are many resorts and hotels which offer a variety of features making them very family-friendly. Specialized menus for children, small pools, games and 'babysitter' service are some of the facilities that one can expect in a family-friendly hotel or resort in Europe.
Here are the top 10 family-friendly hotels in Europe:
Asia Gardens, Alicante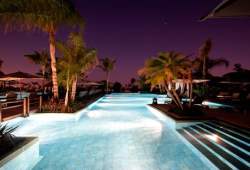 Situated in Alicante, Spain, it is a very popular family-friendly hotel known for its luxury and quality of service. Along with beautiful swimming pools, children will enjoy an unusual tropical garden overlooking the Mediterranean Sea, plus all day fun activities at the Children Pirates Club, situated at the hotel.
Another advantage is the location of the hotel, as it is less than 10 minutes away from theme parks such as Terra Mitica, Terra Natura, Aqua Natura and Mundomar.
Royal Son Bou Family Club, Menorca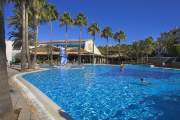 Just 100 meters from Son Bou, Menorca's longest beach, this resort has been named as one of the best family resorts in Europe by Tripadvisor. Fully focused on family vacations, the resort even offers child care during lunch and dinner hours.
Other facilities include children's park and pools, children's buffet etc.
H10 Lanzarote Gardens, Lanzarote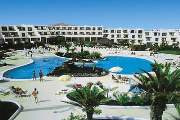 This beautiful beach resort is situated in Las Palmas, and offers many facilities to entertain familes with both children and adolescents. They have an outdoors playground, Daisy Park, a children's library and even an orchard.
If your kids like swimming, they will enjoy spending time in the pools meant for kids. And if they are into video games, they may prove their gaming ability on the big screen by playing on Xbox or Wii.
Nana Beach Hotel, Crete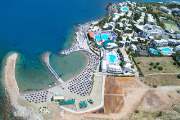 The resort is a wonderful place for families and is situated in Chersonisos, Crete. It offers a wide range of facilities that can be enjoyed by families with children such as paddle tennis courts, a training camp, a sports court and jogging track etc.
Younger guests can swim in the pools or enjoy the entertainment activities designed for children above 4 years.
Louis Kerkyra Golf, Corfu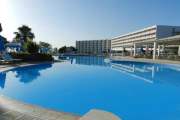 It is a luxury gold resort situated in Greece. The resort offers a wide range of facilities that can enjoyed by adults and children alike.
Some of the facilities for families include swimming pool, separate menu in the restaurant, child care service etc.
Calista Luxury Resort, Antalya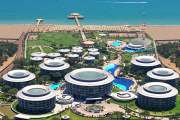 Situated in Antalya, Turkey, the resort is very popular with all kinds of guests. It is very family-friendly and has an atmosphere which is very calm and peaceful.
Children will surely enjoy playing video games or enjoying the different types of family activities offered by the resort.
Elba Costa Ballena, Cadiz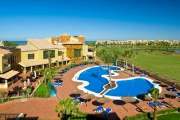 It is a beach resort situated in the town of Cadiz. This four star hotel has rooms designed especially for families.
The hotel has something for every age: while the children enjoy the Mini Club, seniors can choose to swim in the two outdoor swimming pools, and go to the golf course or relax in the spa.
Hotel Melia Gorriones, Fuerteventura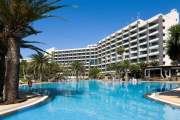 Children's pool with slides and splash, mini club, wall climbing wall activities, mini disco at night etc...
This hotel, situated in Sotavento Beach, fulfills the wishes of all families. Also, the island offers a long list of activities to satisfy the desires of the whole family.
Las Colinas Golf & Country Club, Alicante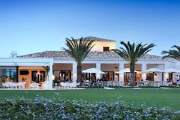 It is a resort which offers facilities for the whole family, starting from beautiful golf courts to tennis courts for children.
Palazzo Avino, Ravello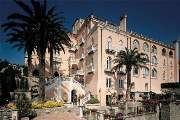 This beautiful hotel is situated in Ravello, Italy. It is considered as one of the best hotels in the country and offers a wide range of facilities for families with children.