Some of the Most Luxurious Cities in the World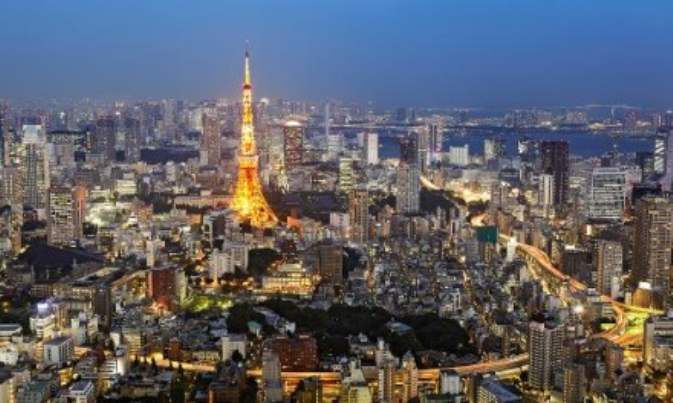 Unless you have a lot of money to spend, you want to scrimp on travel. Nevertheless, sometimes you want to splurge and treat yourself. Know where to get your money's worth with 5 luxurious cities.
There are several expensive capitals in the world, but only a few of them are able to justify the costs. Despite the high price in accommodations, tours, food, and shopping experiences, they offer a truly unforgettable and luxurious holiday you wouldn't mind spend hundreds of dollars. Know which cities are worth a lot today:
Konnichiwa, Tokyo
A lot of places all over the world try to be Oriental, but nothing is able to capture the grandeur of the East's past and the newness of the West than Tokyo. Huge skyscrapers gratefully co-exist with the temples, gardens, and Kabuki theaters. From the quaint museums to the high-end shopping centers and luxury hotels such as the Mandarin Oriental and Prince Park Tower, there's no doubt that Tokyo has perfectly earned a spot as one of the most luxurious capitals for many years.
Oasis That Is Dubai
Many splendid things have arisen from the deserts such as the sparkling Las Vegas of the United States and Dubai of the Middle East. It's a haven for anyone who wants to experience luxury on a budget. Downtown Dubai has the Burj Khalifa, the current tallest building across the globe, with stately rooms costing hundreds of thousands of dollars per night. The Dubai Marina, on the other hand, showcases open-air night markets and trendy clubs and restaurants frequented by expats and travelers.
New York, New York
No city has ever captured the hearts of many than New York City in New York. It's a melting pot for everything luxurious and gritty, for everything cheap and costly, and for everything great about the world. Manhattan, for one, is home of the most expensive avenues, well-known shopping districts, artsy South of Houston Street (SoHo), eclectic East Village, and the wealthy Upper East Side.
Laid-back Bern
Dreaming of the Alps, chocolates, and watches? You can get all of them and more in Bern, Switzerland. It's one of the ultimate shopping destinations with one area filled with boutiques, department stores, and charming shops that span for miles. At the Old Town, the arcades are adorned with lovely trees and shops feature dedicated consultants. Take a trip to the Swiss Alps on board a helicopter, learn snowboarding from some of the world's best coaches, or play golf and arrive on your chartered plane.
Travel in Style
One of the best ways to truly experience a city is to try their public transport as they bring you a lot closer to how the locals lived. However, if you're looking for something extra special, be off with a car for hire. Choose between limousines and some of the priciest and comfiest vehicles. With a car for hire, you can have greater control on where to go and even enjoy personalized services from your very own chauffeur. Be on the road while sipping wine or dining on cocktails. Got some new friends? Impress them for a bit with a great joyride. A car for hire is surely available in any of these luxurious cities.